COMBO SPOTLIGHT BEYBLADE BURST: SUPER HYPERION FAFNIR Dynamite Battle
Combo Spotlight: Super Hyperion Fafnir from Beyblade Burst Dynamite
Hello again to another fantastic combo spotlight!
This custom Hyperion Fafnir combo is a Left-Spin Stamina/Defense Hybrid-Type Dynamite Battle Bey from the Burst Series. It requires moderate skill to launch, but there are launching strategies discuss below. This combo will make a fine addition to your WBBA 5G team.
As always, Beyblade is an awesome Japanese anime and manga based toy battling game that pits customized tops against each other. In the Dynamite Battle Burst series, bladers compete in tournaments to see who can make the best combos, teams, and use the best launch tactics. It's one of the best family-friendly games that combines luck and strategy!
If you're currently playing with the official Takara Tomy Beyblades imported from Japan, then you're in the right place. If you are only playing with Hasbro Beyblades, or are new to this incredible hobby, read about what parents and new Beyblade players need to know.
Without further ado, here's another great combo from the epic Dynamite Battle Series from Beyblade Burst.
To get the most out of this combo, use it on the DB Standard Beystadium with 5G WBBA rules.
It can be used both casually and competitively because it's brings fun & victory!
Dynamite Battle Beyblade Burst Combo Parts:
To make this combo, you'll need the following parts:
You can get these parts from the hyperlinked sets and some parts we carry as individual opened pieces. And don't forget, as shown in this combo, there are different color variations available for some of these parts!
What makes this Beyblade combo so great, especially for WBBA 5G, is the ability to defend, attack, and spin-steal-- all in left-spin! In general, left-spin beys are good inherently spin-stealing and spin neutralizing, but this combo does more.
The new trick and gimmick to this combo is one of the only ways to configure the energy layer and blades to point in the same direction as the bey's spin!
Under normal circumstances, you're not able to do that...but with the new MR Hyperion/Helios set, now you can! And with this particular setup, it's a better balance to have one metal and one rubber side since each has it's pros.
The metal side has a bit more weight and increases spin speed for additional stamina. The rubber side weighs less, has the rubber bounce attack capability, but can also use the rubber texture to spin steal. Wow, such a complete and awesome layer!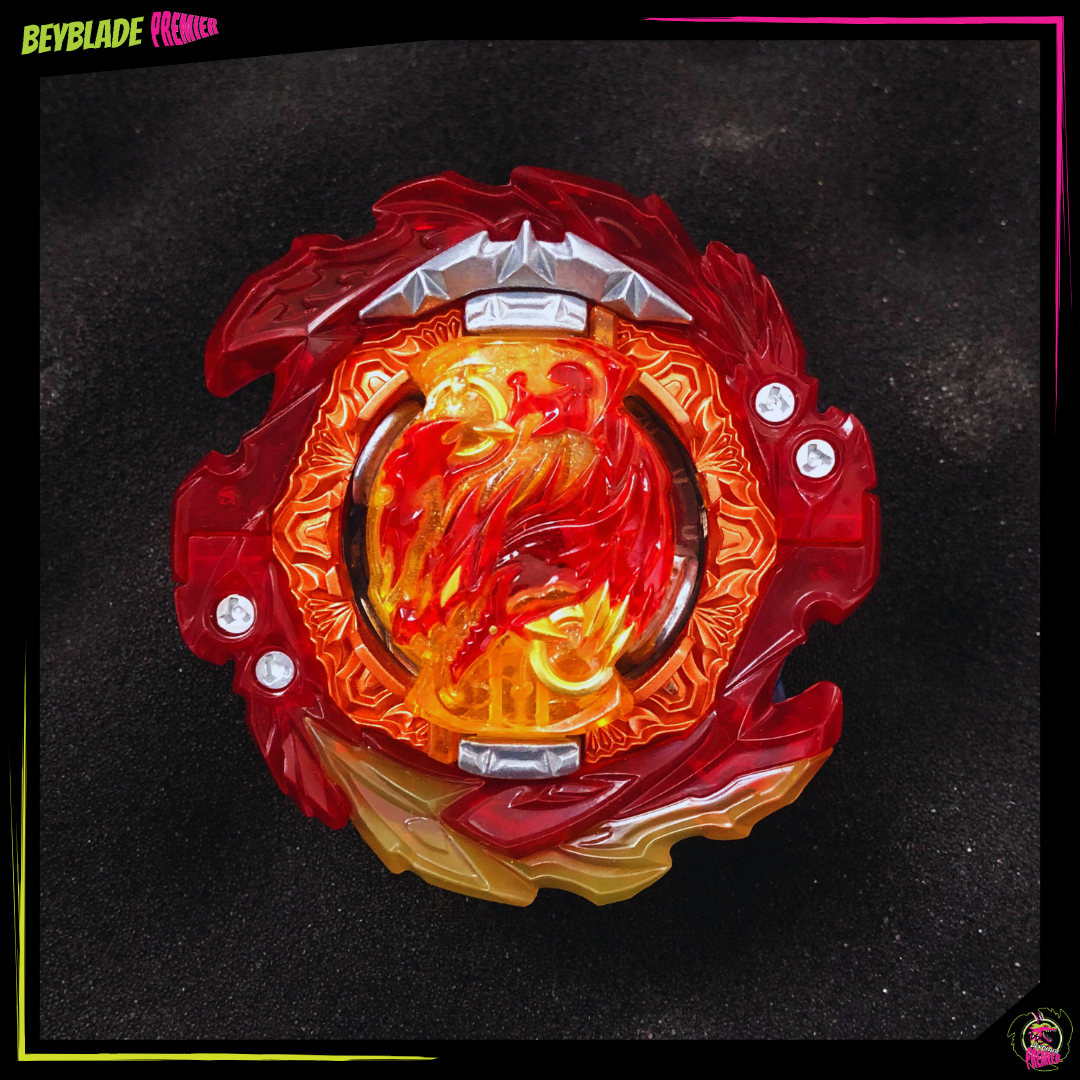 "Take on your opponent with a powerful Stamina/Defense Left-Spin Bey that has metal, rubber, spin-steal, and TOTAL EPICNESS!"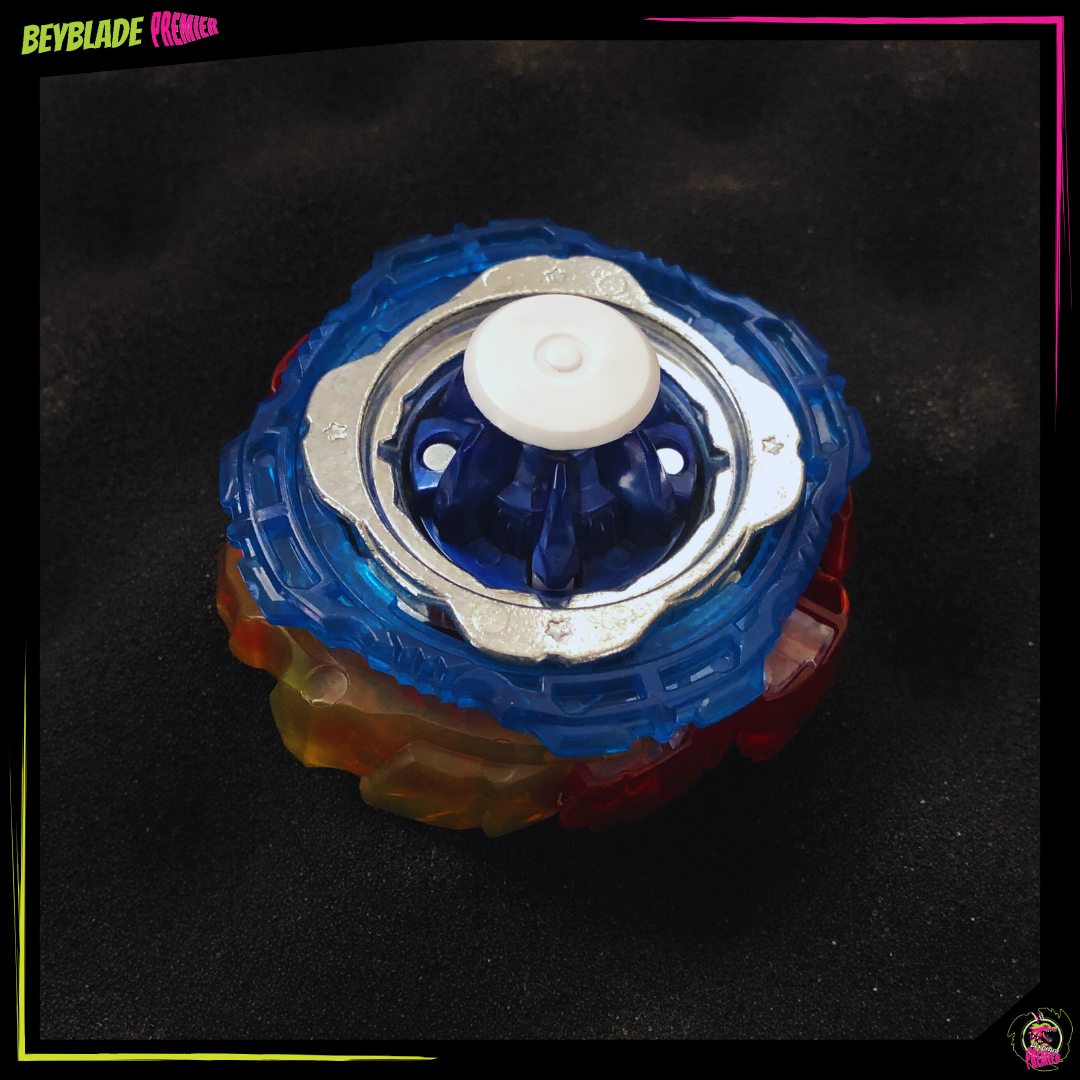 With the Nexus forge disc with D-Gear attachment, a further centrifugal balance is added for stamina. Meanwhile, the D-Gear is also perfect of adding additional thickness and weight for defense and counterattack purposes. Even though some stamina is sacrificed, this is made up for with the driver and with spin-steal against opposite spin beys.
Mobius has always been a consistent stamina driver on left-spin combos, and further strengthened against opposite spin combos. The same holds true here. Additionally, when you launch this combo, if you use more power, this combo becomes mobile and can KO opposing left-spin beys or other high mobility attack beys.
When you battle right-spin Stamina and Defense-type beys, you'll still want to launch with power, but but not max-- lower your launch power just enough so this combo goes straight to the middle rather than moving around the Dynamite Battle Standard Beystadium.
In conclusion, this combo is a consistent Stamina/Defense-Type that looks amazing, is easy to use, and makes an excellent addition to your 5G WBBA team!
And don't forget to check out last week's combo spotlight on Divine Kerbeus!
Now that you know about the power of Divine Kerbeus on the Dynamite Battle Standard Beystadium, buy this combo now and have even more fun with Beyblade Burst! And make sure to check out our tournament events calendar and buy tickets to the next anime event!
Support Beyblade Premiere
The team at Beyblade Premier works endlessly to make sure bladers in as many communities as possible have access to the BEST PRICES on all Beyblades and the FASTEST FREE SHIPPING available. 
We also enjoy hosting regular tournaments and events in and around Florida, with plans to help support more players all over the nation.
Every time you buy from us and help spread the word, you're helping the Beyblade community grow and thrive! We thank you all very much and appreciate all the support— we can't do it without you!