How to Collect & Display Beyblade Beys & Other Memorabilia
Collecting Beyblades is just as fun as playing with them, and we're here to help give you tips, advice, and suggestions on how to go about your journey of Beyblade collecting.
There are multiple paths you can take, so you'll need to make sure to watch the anime, play the game, and understand the different types of series that have been released.
How to Start Collecting Beyblades With the Anime Series
When collecting Beyblades, you can decide on what you want to collect in any number of ways. Some of the most common and popular ways include starting with a specific series linked to the anime you watch. If you go by this route, you'll just have to do some research to make sure that Beys from the series are still available, so you don't get any fakes or mid-fakes.
Watch the anime and either collect all the Beys from the series (gotta collect 'em all!), or buy the ones used by your favorite characters. From there, you can buy the recolor variations and get multiple-- one to battle with, and others to keep in mint condition!
The main Beyblade series in order are:
Beyblade Original Series

Metal Series

BeyWarriors

Beyblade Burster & Dynamite Battle

Beyblade X
Although Takara Tomy officially says there are 4 main generations:
Bakuten Shoot Beyblade (1999)

Beyblade: Metal Fusion (2008)

Beyblade Burst (2015)

Beyblade X (2023)
And the current Beyblade anime order is:
Beyblade V-Force

Beyblade G-Revolution

Beyblade: Metal Fusion

Beyblade: Metal Masters

Beyblade: Metal Fury

Beyblade: Shogun Steel

Beyblade Burst

Beyblade Burst Evolution

Beyblade Burst Turbo

Beyblade Burst Rise

Beyblade Burst Surge

Beyblade Burst QuadDrive

Beyblade Burst QuadStrike
An important fact to consider is that Beyblade Burst QuadStrike is made strictly for the Hasbro Beyblades and is not connected to the Takara Tomy Beyblades.
Even if you are not yet familiar with the anime, or are slowly getting into it, nothing is stopping you from collecting Beyblade based purely on what you think looks good and/or how certain Beys perform. In other words, it you approach Beyblade as just a game with mechanical toys based on battling tops, you can still appreciate the way the way they are designed, their aesthetics, and how they battle.
Beyblade Storage - How to Store Your Beys
Now that you know how to start collecting Beys, it's time to figure out how you're going to store and keep them all!
There are plenty of ways to store and take care of your Beyblades that you want to keep in mint condition, or retire when you want to save then after tons of play. Bladers have used large tool carts, custom made cabinets, random boxes or toy containers, and so much more. And there are also plenty of DIY and creative ways out there, so sky's the limit!
To help you get started, we listed our four favorite ways to keep your collection in mint condition and display it for others to see! We have the best suggestions here for any budget, whether you're looking for something simple or extra fancy.
Let's get started!
This is the most affordable, budget-friendly, and easiest route to take. Prices range from $15 to $40 per case depending on the size and manufacturer, so do some research to compare prices. You can buy either an officially licensed Beyblade container from Hasbro, or spend about the same to buy a generic 3rd party stackable case made for arts & crafts, or hardware tools.
Important note: Anytime you go with something 3rd party, you'll want to check the measurements of the compartments to make sure your Beyblade combos can fit how you want, or you'll need to make sure you can return the case if it doesn't work out for you.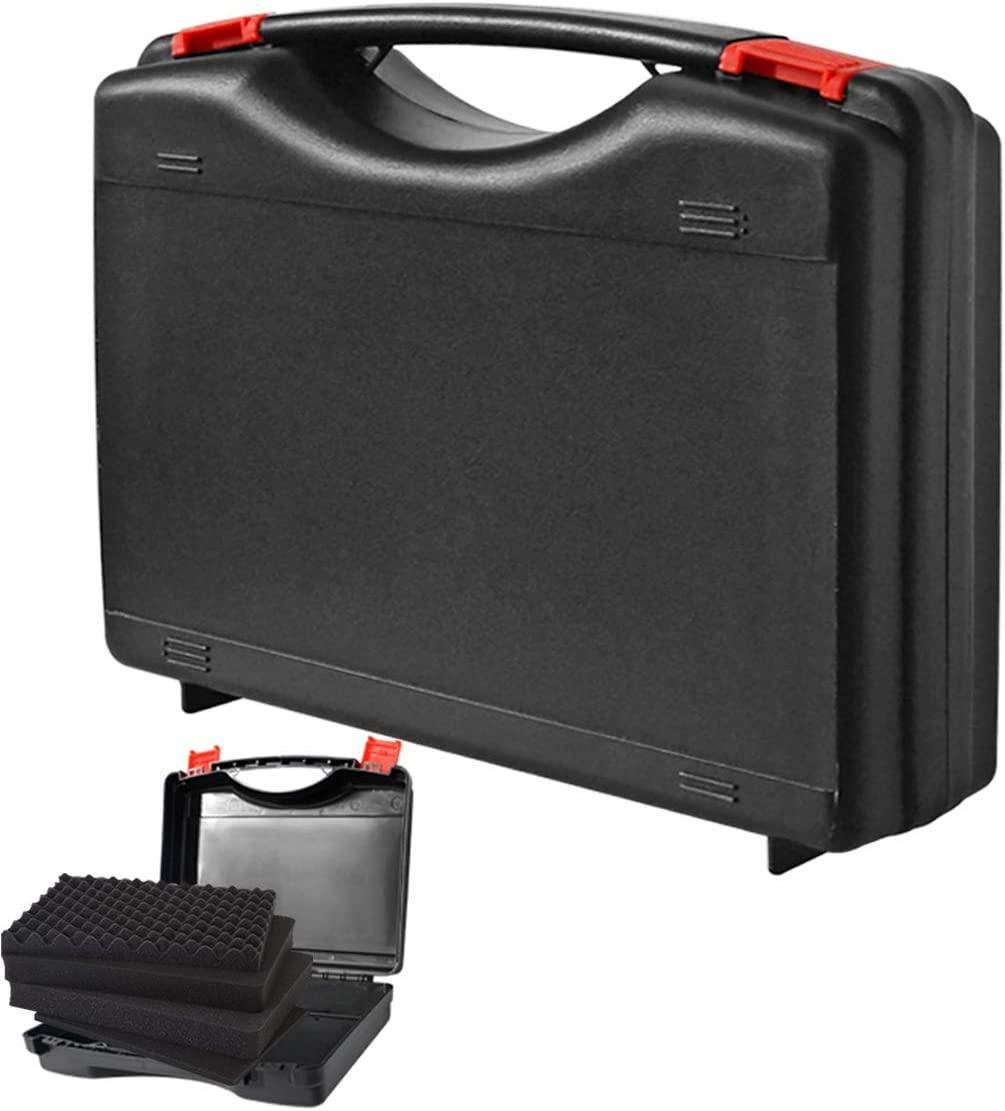 The cases are an excellent choice for their sleek design and customization options. There are plenty of options out there for sizes and layers, the one pictured can hold about 15 assembled Dynamite Battle Beys for only $20.
The foam inserts are precut into small squares, and all you have to do is remove pieces of them to fit your Beys into the open space. But be sure you pre-measure and plan how you want to put your beys inside the case, because once you take foam pieces out, you can't put the foam pieces back in.
This is another ingenious way to display your Beyblades since these plastic pockets offer the best balance of being able to display individual beys, and make it easy to take them out whenever you're ready to play with them or look at them.
Originally made for shoes, school items, and similar objects, each pocket fits up to 2 fully-assembled beys on average, but it would work best if you only put a single Beyblade in each pocket.
These come in a variety of sizes are incredibly cost effective. You can display 30-36 beys for $12-$14 depending on the size of wall hanger you decide to go with.
Finally, these wall pockets offer flexible ways to display your beys. You can hang them up with the included hooks against your wall, hang them over a door, or use thumbtacks to pin it up. And if you need to take them with you, you can grab this and fold it up.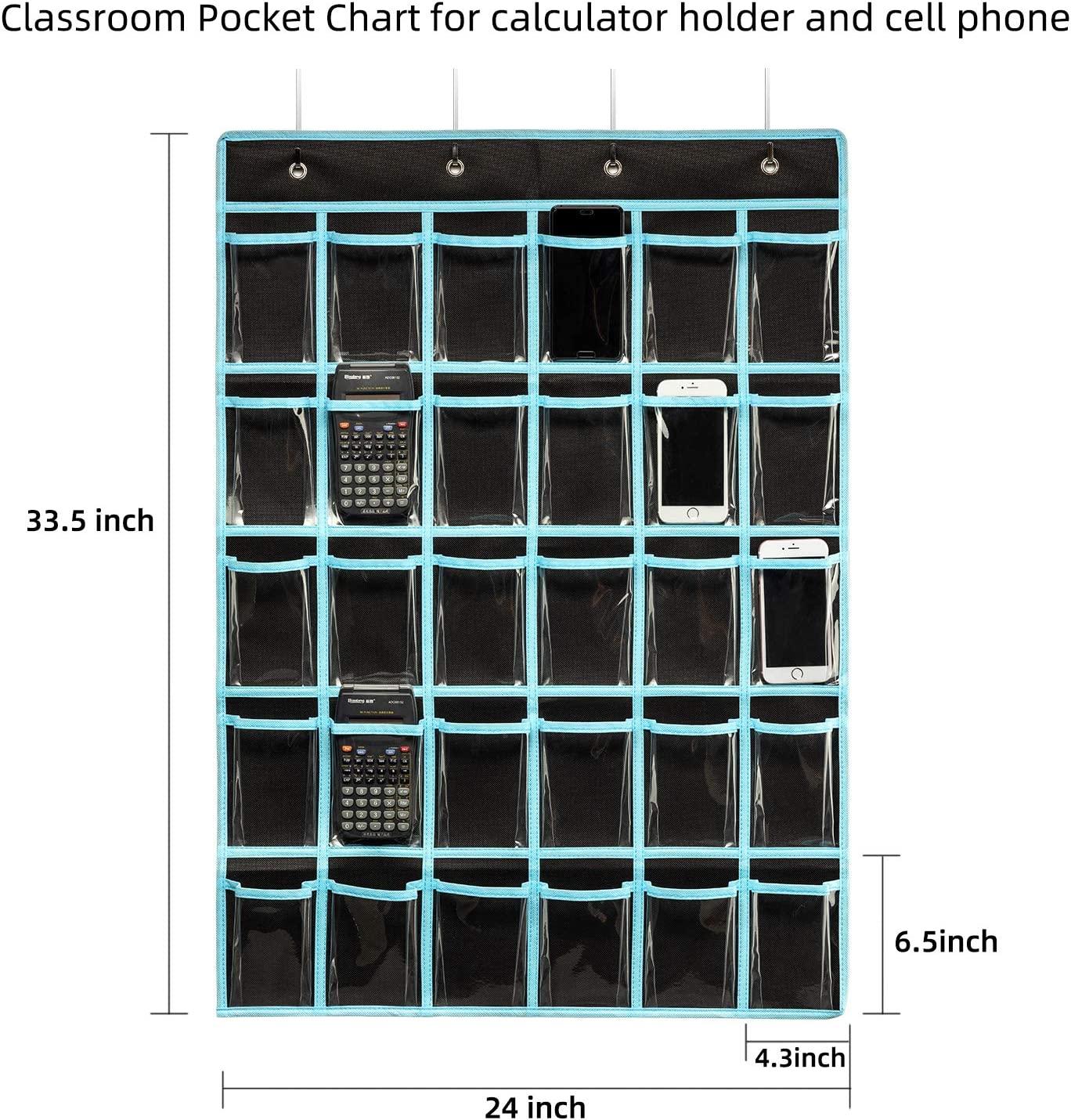 Hockey Puck Wall Display Cases
This is a pricey method that starts around $40 for a small display case of about 12 pucks or Beys and can go as high as 40 Beys or more at around $140+ depending on the size and quality. Important note: it's very important to note that hockey pucks are 1" thick and fully assembled Beyblade average at around 2" in thickness or height. This means that you'll need to either put your Beys in here without drivers and performance tips, or measure the dimensions of the hockey case before buying the case to see if a completely assembled Bey fits inside.
"Collecting Beyblades is just as fun as playing the game. You can express your personal style and put together displays that look like colorful art."
Buying Official Beyblade Shirts
Once you have all your Beys ready for battle and stored in proper containers and cases, you'll want to expand your repertoire to include shirts and other memorabilia.
If you want official licensed Beyblade shirts, the good news is that Hasbro offers a wide variety of options to choose from. On their Amazon store page, you can get good-quality cotton shirts for a decent price along with prime delivery if you're an Amazon member.
And don't forget-- we also have a line of our own remix of Beyblade tees and Beyblade hoodies for you to rock out with whether you're battling at one of our anime tournaments or just going about your day! These shirts are our custom creations made to support the community and the game!
Additional Merch & Memorabilia
When it comes to other types of merchandise, your options are rather limited. There are probably plenty more options in Japan, licensed by Takara Tomy, but in the US, Hasbro owns the license and they are putting out much variety.
There are unofficial memorabilia and custom made products you can get from places like Etsy and Redbubble, but take into consideration that those items don't directly support the Beyblade brand.
That wraps up our guide for collecting and displaying your Beyblade collection, and getting other items and memorabilia. We hope you enjoyed this guide! Please make sure to share it with others and don't forget to like and subscribe to our social media channels!
Support Beyblade Premiere
The team at Beyblade Premier works endlessly to make sure bladers in as many communities as possible have access to the BEST PRICES on all Beyblades and the FASTEST FREE SHIPPING available. 
We also enjoy hosting regular tournaments and events in and around Florida, with plans to help support more players all over the nation.
Every time you buy from us and help spread the word, you're helping the Beyblade community grow and thrive! We thank you all very much and appreciate all the support— we can't do it without you!
The Next Takara Tomy Release Is Shipping Soon!
We continue delivering the best pre-order experience with the best price online AND the fastest "in-your-hands" shipping process. No need to wait 1 or 2 weeks after the official release date to receive your pre-ordered items.
Our goal is simple—we do not want you to be the guy looking at your social media feed while everyone else is publishing their unboxings and cool part reviews. We want you to be the guy whose feed everyone else is watching. 
Beyblade Premier is the only online store that offers free shipping on all orders no matter the value or quantity of items in your cart, ships the same day for orders before 1 PM EST, rewards you for pre-ordering, and gets new releases first in the USA. 
SPEND LESS, PLAY MORE, GET IT FASTER!