Beyblade Burst Anime Storyline: Dante/Drum
There are over 50 characters in Beyblade anime and manga series, but only a few have managed to make a name for themselves by standing out with their unique personalities. One such character is Dante, (aka The Dragon Tamer and Golden Boy) who has become a fan-favorite among viewers. Dante's story in the Beyblade universe is one of resilience, hard work, and determination. If you're curious to learn more about him, then this blog post is for you. Let's take a deep dive into the world of Dante in Beyblade anime and manga.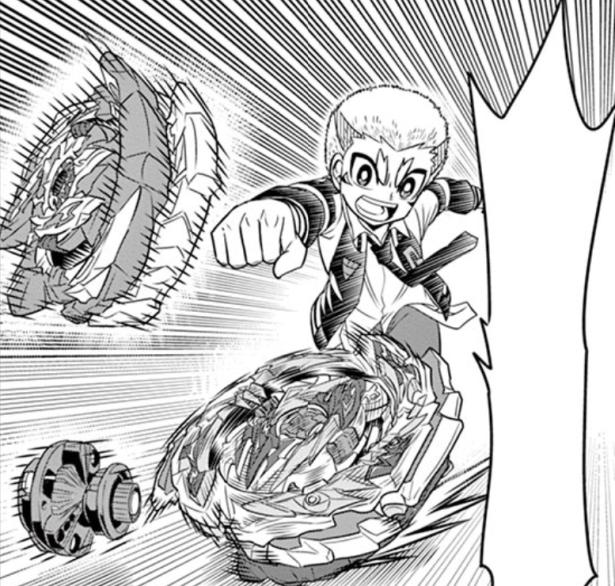 Dante Koryu is the protagonist of the Beyblade Burst Rise anime and manga series. Dante is a hot-blooded, energetic young boy with a competitive personality. He is a member of the Beigoma Academy Bey Club and a passionate Blader. Dante's dream is to become the strongest Blader in the world, and he is determined to achieve it with hard work and perseverance.
Dante's most known Beyblade is the Dragon, starting with the Ace layer, an attack type Beyblade. Dante becomes immensely loyal to his Dragon. Dante is also known for his unique launch techniques, such as the "Dragon Shoot" and the "Turbo Throw," which he uses to give Ace Dragon an extra oomph.
One of the most awesome aspects of Dante's journey is how his Dragon Beyblade evolves more than any other character in Beyblade history, even starting out with the original Air Knight! His triple combination of Ace, Rock, and Glyph, and after his Beyblade was destroyed by Arthur Peregrine's Prime Apocalypse, Dante creates Command Dragon Ignition'!
Later, he evolves even further to Triumph Dragon, and unofficially, the final Gatling Dragon!
Despite his fiery personality, Dante is also a kind-hearted and caring boy. He values his friends and family above everything else and always put their needs first. In one of the episodes of the anime, Dante shows his selflessness when he risks his life to save his friend from a dangerous situation. This quality makes Dante a relatable and admirable character that viewers can resonate with.
As Dante's journey continues, he faces several challenges and hurdles that test his resolve and strength. However, he never gives up and keeps pushing himself to become a better Blader. Dante's unwavering determination and grit are what make him stand out from the rest of the characters in the series. He is a symbol of hope and perseverance for the viewers, encouraging them to pursue their dreams relentlessly.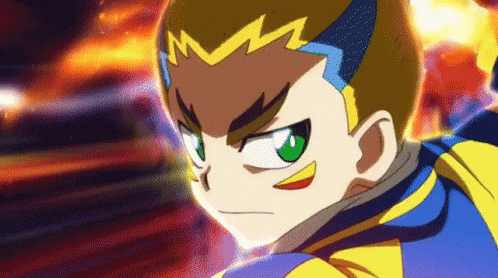 "Dante's story in the Beyblade series is a perfect example of how hard work, commitment, and determination can lead to success!"
His unwavering spirit and zeal for achieving his dreams are inspiring and relatable. Dante has become an iconic character in the Beyblade universe, and his journey continues to inspire many fans worldwide. I hope this blog post gave you an insight into the story of Dante and his journey to becoming the strongest Blader in the world. So, what are you waiting for? Grab your Ace Dragon Beyblade and let's begin our own Beyblade journey.
Support Beyblade Premiere
The team at Beyblade Premier works endlessly to make sure bladers in as many communities as possible have access to the BEST PRICES on all Beyblades and the FASTEST FREE SHIPPING available. 
We also enjoy hosting regular tournaments and events in and around Florida, with plans to help support more players all over the nation.
Every time you buy from us and help spread the word, you're helping the Beyblade community grow and thrive! We thank you all very much and appreciate all the support— we can't do it without you!
The Next Takara Tomy Release Is Shipping Soon!
We continue delivering the best pre-order experience with the best price online AND the fastest "in-your-hands" shipping process. No need to wait 1 or 2 weeks after the official release date to receive your pre-ordered items.
Our goal is simple—we do not want you to be the guy looking at your social media feed while everyone else is publishing their unboxings and cool part reviews. We want you to be the guy whose feed everyone else is watching. 
Beyblade Premier is the only online store that offers free shipping on all orders no matter the value or quantity of items in your cart, ships the same day for orders before 1 PM EST, rewards you for pre-ordering, and gets new releases first in the USA. 
SPEND LESS, PLAY MORE, GET IT FASTER!