Assembling Demonslayer Xcalibur in Beyblade Burst Dynamite Battle
In the exhilarating world of Beyblade Burst, the Xcalibur Beyblade stands as a legend among Beys. Xcalibur, Xeno Xcalibur, or even Sieg Xcalibur, and more prominently Buster Excalibur, are symbols of raw power and offensive onslaught through a mythic and thematic mighty sword. The proud bearers of the sword-shaped layer, are Xavier Bogard and Xander Shakadera, who both understand their beys of bravado, not just spinning but slicing through the arena with the ferocity of a medieval knight charging into battle. Each clash in the Beystadium echoes with the thunderous power of Xcalibur, a metallic roar akin to clashing steel. The sheer aggressiveness of Xcalibur has won numerous battles, and its dominating right-spin attack power has filled many rivals with awe and dread. Its spirit is as fierce as its owner's, making it a sight to behold in any Beyblade Burst showdown. Truly, a game with Xcalibur in play is a game taken by the sheer magnitude of focus, determination, and sword slaying action!!!
Demonslayer Xiphoid Xcalibur is a right-spin and an Attack-type Beyblade that's built from parts in the final random booster from the Burst series: B-202 Random Booster Volume 30.
Each part comes with a different combo, so you'll need almost the entire set, specifically 4 out of the 5 combos, not the prize bey Blue Windknight.
- Energy Layer: B-202 05: Xiphoid Belial Karma Destroy' Armor 10 (Black recolor)
- Core: B-202 03: Xcalibur Moon High Wave' Armor 2 (Black recolor)
- Armor: B-202 02: Prominence Knight Legacy Sword' Armor 1
- Forge Disc: B-202 04: Wind Kerbeus Xanthus Bounce Armor 4 (Black recolor)
- Driver: B-202 02: Prominence Knight Legacy Sword' Armor 1 (Gold recolor)
*Note: Stickers are not yet applied to this example.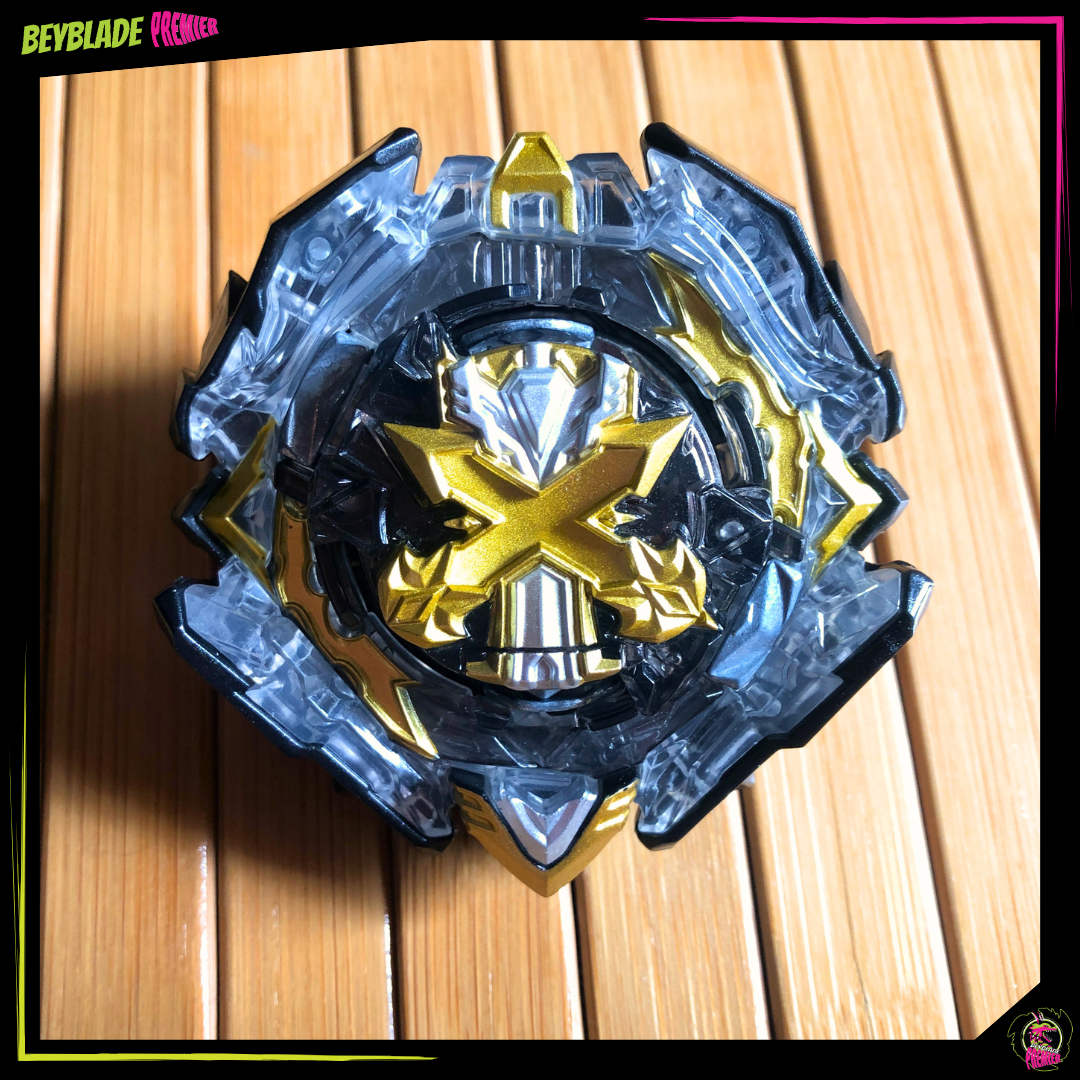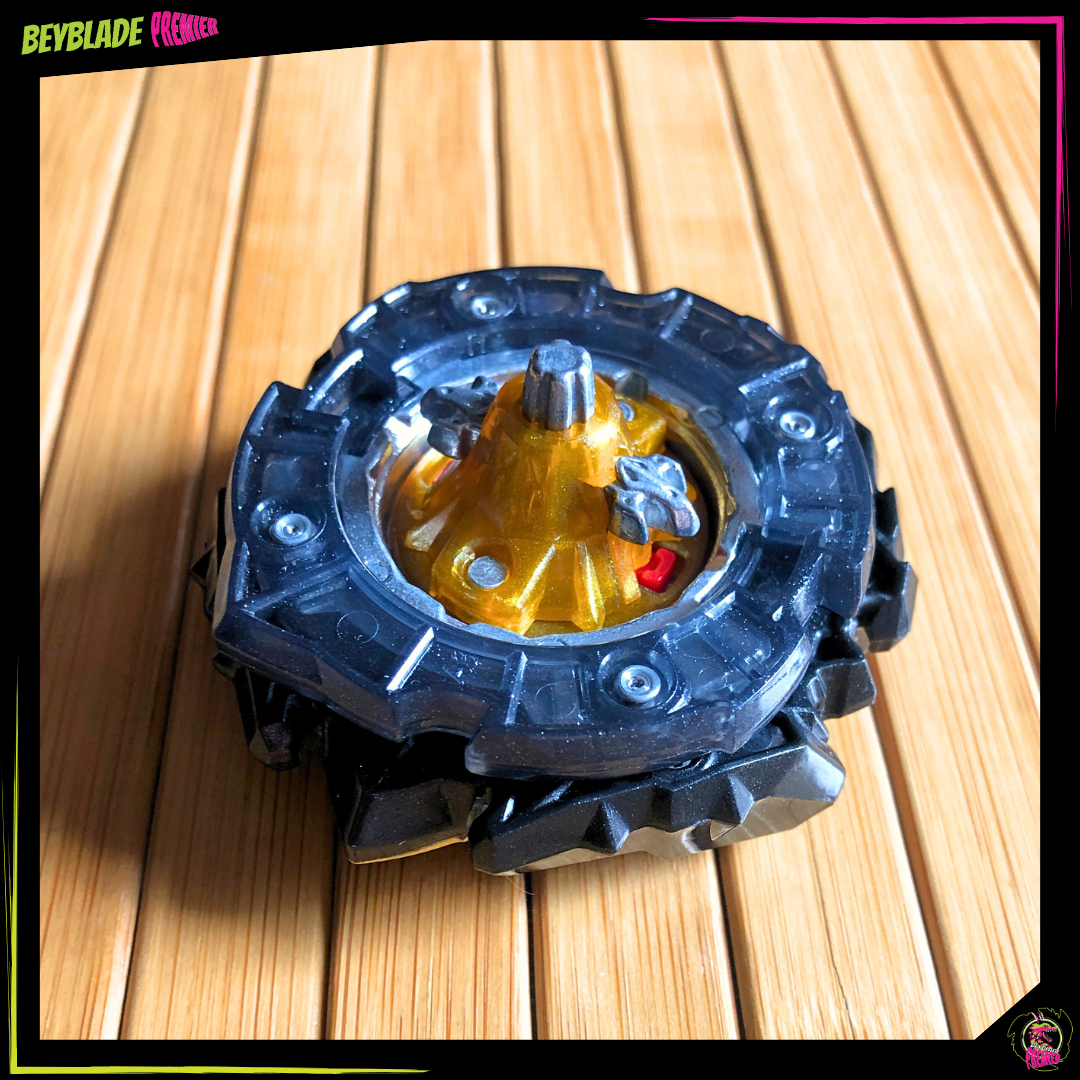 In the fiery arenas of Beyblade Burst Dynamite Battle, Xiphoid Xcalibur reigns as the ultimate fusion of elegance and destruction! With every spin, this blading behemoth whips up a storm, leaving its adversaries awestruck and quaking in their boots. Its gleaming golden blade dances like a knight of the round table from the legendary court of King Arthur and his kingdom of Camelot, striking with precision and artistry.
As the battles intensify, Xiphoid Xcalibur unleashes spinning sword attacks like a majestic tornado, engulfing the stadium, hurling opponents into the air with a flair that rivals even the most dazzling fireworks display. Spectators hold their breath in anticipation, for when Xiphoid Xcalibur enters the fray, they know they're in for a high-octane spectacle that will leave them in amazement and hype!
But wait, the excitement doesn't stop there! Xiphoid Xcalibur is more than just a fearsome competitor; it's also a magnetic force of charm and charisma. With a personality as vibrant as its blazing attacks, this beyblade has earned a legion of devoted fans who cheer it on with unmatched fervor. Kids and adults alike can't resist being drawn into the captivating world of Beyblade Burst, and Xiphoid Xcalibur stands at the center of the extravaganza, stealing the show with every exhilarating spin. So, buckle up bladers, because when Xiphoid Xcalibur takes the stage, you can be sure that the battle will be explosive, the energy electric, and the memories unforgettable!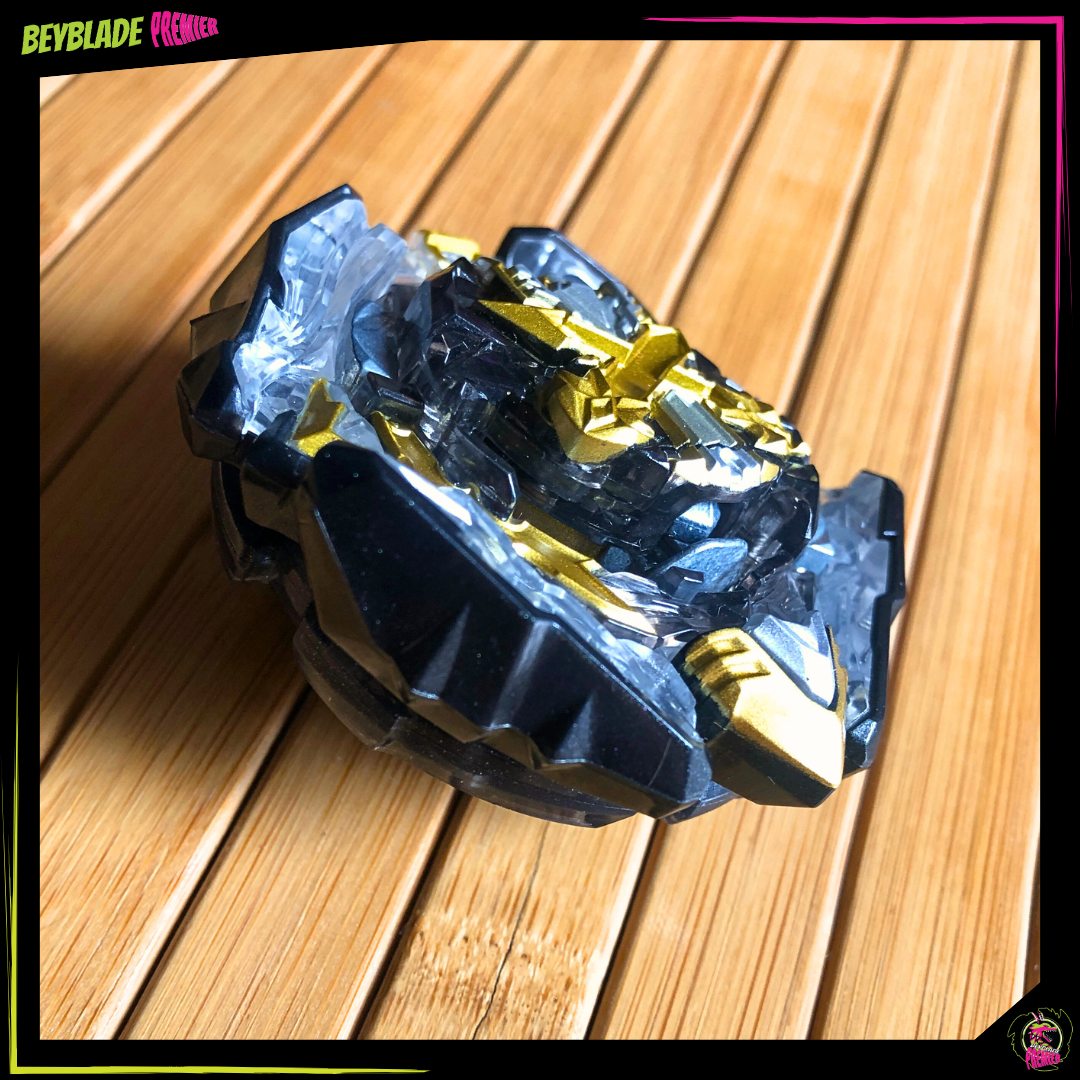 "Xiphoid Xcalibur is the MOST satisfying attack-type bey to use in the B-133 Dynamite Battle Standard Beystadium-- nothing beats the feeling of getting a hard-earned KO or Burst!"
As the author of this blog post, I can say that I've never had more satisfaction than battling my opponents, sometimes multiple battles in a row, and getting that KO or burst against another DB bey in the Dynamite Battle Standard Beystadium B-133 !! It takes my favorite combo, focus, aiming, and my most powerful launching technique with the sword launcher to strike true, and although it's not 100% consistent, nor is it easy, it is one of the most rewarding feelings in all of Beyblade when you succeed and get that victory KO or Burst!
Support Beyblade Premiere
The team at Beyblade Premier works endlessly to make sure bladers in as many communities as possible have access to the BEST PRICES on all Beyblades and the FASTEST FREE SHIPPING available. 
We also enjoy hosting regular tournaments and events in and around Florida, with plans to help support more players all over the nation.
Every time you buy from us and help spread the word, you're helping the Beyblade community grow and thrive! We thank you all very much and appreciate all the support— we can't do it without you!
The Next Takara Tomy Release Is Shipping Soon!
We continue delivering the best pre-order experience with the best price online AND the fastest "in-your-hands" shipping process. No need to wait 1 or 2 weeks after the official release date to receive your pre-ordered items.
Our goal is simple—we do not want you to be the guy looking at your social media feed while everyone else is publishing their unboxings and cool part reviews. We want you to be the guy whose feed everyone else is watching. 
Beyblade Premier is the only online store that offers free shipping on all orders no matter the value or quantity of items in your cart, ships the same day for orders before 1 PM EST, rewards you for pre-ordering, and gets new releases first in the USA. 
SPEND LESS, PLAY MORE, GET IT FASTER!